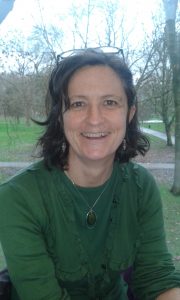 I have been working as a Gestalt Psychotherapist since 2000. I currently work part time as a Gestalt therapist and Integrative supervisor. I have 20 years' experience of working in mental health with adults and 5 years' experience working as a Creative therapist with children. I qualified in Integrative Clinical Supervision in 2016.
I enjoy working with individuals and groups and value the richness of working with people from different cultures, orientations and backgrounds. My own spiritual practice, which draws from Quaker and Buddhist traditions, is a great source of nourishment and inspiration to me in my life and work.
My personal approach to supervision is strongly influenced by the qualities I like in a supervisor. I use a lot of affirmation and empathy to build a supervisory alliance. I tell stories of what I have learnt through my own practice. I see great value in supervision that can shed light on unconscious processes that can cause us to get stuck, act out of character or feel helpless or hopeless in our therapeutic work.
I am strongly influenced by Arnold Beisser's (1970) theory on the paradoxical nature of change, from which I believe that we change by being more fully ourselves. This remains a guiding principle in both my professional and personal life. It's important to me as a supervisor to give equal importance to what my supervisees are doing that is effective as well as identifying things they would like to change and develop. Both are equal partners in finding creative solutions.
Cost: £48 per hour
Availability:
Weds and Friday day time