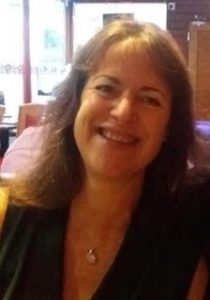 I am a qualified clinical supervisor. I completed my training in an Integrative model of supervision in 2012 and have been supervised therapists, counsellors, social workers and nurses since then.
I see supervision as A working alliance between supervisee and supervisor where the supervisee chooses to reflect on one or more of the following from their professional practice:
A clinical piece of work looking at thoughts, feelings, approach, method and technique
Working relationships (if working in an organisational setting)
Development of private practice (if working in private practice)
Personal issues that may be impacting on the therapist's work
Professional development
My belief is that the aim of clinical supervision is to offer a safe space within a trusted relationship for the supervisee to critically reflect upon their work across the various dimensions listed above. The ultimate goal is that the well-being and safety of the client(s) is enhanced via improvements in the supervisee's practice. Clinical supervision should offer an opportunity for feedback, reflection and, if appropriate, guidance to be provided by the supervisor. The object of this feedback is to facilitate the supervisee's confidence, competence, compassion and resilience in their role.
Process: Clinical supervision focuses on the following central domains:
Containment and support for the supervisee
Skills development and learning
Reflective practice
Focus on the safety and well-being of the client(s)
Best practice in working with the client's presenting issues
Ethical issues
Not all of these will be systematically addressed within each session but there should not be exclusive attention paid to one area alone across a number of supervision sessions. The most common mistake is for clinical supervision's boundaries to become blurred with personal therapy/support. It needs to be understood that the purpose of clinical supervision is to ensure the safety, well-being and recovery of the client. If supervision sessions come to focus solely on support for the supervisee, it may be that he/she may require additional input e.g. own therapy/ line management supervision etc. However, should this situation arise it is the responsibility of the supervisor to address it with the supervisee sensitively and carefully.
Contracting: The start of an arrangement for clinical supervision should begin with a clear contract where it is understood:
How frequently sessions will take place
Length of sessions
Confidentiality and limits of confidentiality
Cancellation policy
Arrangements for payment
Cost:
I charge £60 per 50 minute session of supervision.
Contact Details:
If you would like to discuss my approach to supervision with me, please ring on 0114 2678613