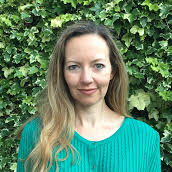 Qualifications and Experience:
Doctoral Degree in Clinical Psychology
BSc (Hons) Degree in Psychology with Clinical Psychology
Chartered Psychologist with the British Psychological Society
Registered Psychologist Practitioner with the Health and Care Professions Council
Enhanced DBS check
Since qualifying as a Clinical Psychologist in 1998, I have worked primarily with children, adolescents and families, across various settings, including hospitals, child and adolescent mental health services (CAMHS), and education settings.
I have also worked therapeutically with adults, both as individuals and as parents.
I have facilitated therapeutic groups of children and adults and I have provided consultation and supervision around psychological issues to a range of professionals.
What to expect from your Psychology appointment:
A therapy session provides a protected, confidential (within limits) and safe space for individuals and families to come and talk with a therapist who is not personally involved with their situation. Making the decision to seek support, and being able to talk openly and without judgement, are often the first steps towards change.
When we meet for your initial assessment, I will explain what will happen during the course of your therapy sessions, to help you to feel at ease and so that you know what to expect. Your concerns and worries will be explored and we will talk about what has led you to seek help. We will build a picture to establish what changes you would like to see and how these might be addressed through therapy. These may include: bringing about behavioural change; improving relationships and communication; developing strategies to manage difficult/painful emotions; and improving quality of life. The goals we work towards will be decided together and will be reviewed as we go along.
Difficulties faced by one person or within a relationship, can have a significant impact on other family members and on other relationships. I view any individual, and particularly young people, in the context of their wider environment, so when we talk we will consider family, education, peer relationships and other professionals you may be involved with. Sometimes it is useful or necessary for me to liaise with other people/agencies involved. We will discuss this together beforehand.
We will talk about your concerns, but also about other areas of life, such as family, friendships, school, work, hobbies/interest, general health, hopes and expectations of therapy, and about the beliefs and values you hold. It may be important to talk about experiences from the past that could be influencing what is happening in the present. As well as looking at what is feeling difficult, we will talk about your strengths, resilience and support system, and build on these so that when therapy ends, you feel you have the skills and means to continue with the progress you have made.
Therapeutic Approaches:
I draw on a variety of therapeutic approaches, including Systemic Family Therapy, Cognitive Behavioural Therapy, Acceptance and Commitment Therapy, Mindfulness, Narrative Therapy, Brief-Solution Focused Therapy and Attachment models of understanding. We will discuss which forms of therapy may be best suited to you. Some people (particularly young people) find it easier to express themselves through play and creative techniques so we may use toys, role-play, sand, and art materials to encourage expressing and exploring emotions.
Types of Referrals:
I work with emotional and behavioural concerns experienced by children, adolescents, families, and adults, including:
Anxiety – general, specific, phobias, panic attacks, obsessive-compulsive disorder
Low mood/depression
Chronic health conditions, such as chronic pain and chronic fatigue
Coping with physical health symptoms or medical diagnoses
Unexplained medical symptoms
Low confidence and self-esteem
Bereavement, grief and loss
Sleep issues
Stress management
Attachment concerns
School/college related difficulties, including school refusal, bullying and exam stress
Sports and competitive-exercise anxieties and motivation issues
Visible difference concerns
Difficulties within relationships
Parenting concerns
Motivation/decision-making difficulties
The interventions offered will be tailored to your individual circumstances and will therefore vary in number and frequency of sessions.
Supervision and Training:
I offer individual clinical supervision to professionals, and sessions to staff groups and teams seeking clinical supervision, facilitation or teaching/training on a wide range of psychological topics.
Availability:
Appointments are usually 50 minutes long and are available on a Wednesday and Friday, daytime and early evening.
Fees:
£70.00 per appointment for individual and family sessions. Charges for supervision/groups/teams are bespoke.
I am an approved Clinical Psychologist Practitioner with major private health insurance companies, including BUPA, AXA PPP, Aviva, WPA, Cigna and Vitality Health.