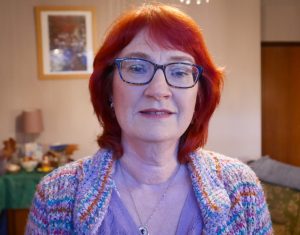 NCS Accredited Professional Registrant (MNCS Prof Accred).
NCS Accredited Professional Diploma in Integrative Counselling & Psychotherapy

 

CRUSE Supervisor Training (Level 3 Accentis)
Certificate in Couples & Relationship Counselling
Post-grad Certificate in Prof Studies in Education

 

NVQ Level 4 Guidance

 

Post-grad Diploma in Human Resource Development
Post-grad Certificate in Education
BA (Hons) Psychology
My interest in Counselling & Psychotherapy started years ago, whilst I was at university and has continued throughout my life. Alongside this I have worked in in Education in a variety of roles. 
I have worked with a wide range of clients, both individuals and couples, on many different issues. Prior to my self-employed counselling, my experience includes counselling in a variety of settings: The NHS Mulberry Practice with Asylum Seekers – issues such as displacement, loss, torture and trafficking; EVA – Domestic Abuse survivors; CRUSE Bereavement Care with all types of bereavement, including loss through suicide; Workplace Wellbeing – NHS Staff counselling – work-related and personal issues. In the 1990's I volunteered as a Counsellor at Rape Crisis, the Sheffield Alcohol Advisory Service, and then RELATE, having attended their Couple Counselling training.
Through my counselling and other paid and voluntary roles, I have worked with people from different cultures, religions and backgrounds, and have lived for years in a diverse, multi-cultural area. I am an LGBTQ+ friendly therapist.
Some people may only need one or two sessions, others come for 6-8 sessions but some stay longer to explore in more depth, whilst developing a strong, secure working relationship with me.
I am currently studying for an online Certified Diploma in Professional Hypnotherapy & Hypnosis and will start to incorporate these techniques as and when this seems appropriate/desirable.
In our busy daily lives, it can be hard to find the time to stop and think about how we're doing, or why we are feeling or responding the way we are; but without this space we can find that we start to become irritated or overwhelmed, relationships can become problematic, feelings can change – we may begin feel anxious or depressed and our lives can sometimes start to feel out of our control.
I believe that early experiences in our families of origin, have a powerful effect on the way we form later relationships and the way we are in the world and that storing up unexpressed or suppressed emotions is damaging for psychological and physical wellbeing. Counselling can offer you the opportunity to become more in touch with yourself and your needs and allow you to understand and express yourself more fully and to improve your relationships with friends, family or partner.
I offer you a non-judgemental, safe space; a break from your daily routine, in which you can focus on yourself and talk about anything that's troubling you. This time is just for you, to discuss, process and re-evaluate your experiences, concerns and emotions, without fear of upsetting or affecting your loved ones. I offer you my full attention, an impartial, caring person to listen to and witness your story, to validate your experience and emotions and at times to offer a different perspective, or to gently challenge you.
I value each client as an individual, with their own needs, preferences, strengths and vulnerabilities. My approach is to work with you in a collaborative way, a way which suits you – this will involve talking, processing and reflecting, or sometimes doing some paper-based exercises, writing, or drawing. Where appropriate I may introduce some Grounding Techniques, Relaxation or Mindfulness, or use other approaches to help you to express and understand your emotions and gain new perspectives on your difficulties. If you wish, I can help you to set goals and plan how to achieve them. I also have an interest in incorporating the healing benefits of Nature into my work – whether this be bringing it into the room or going outside and talking whilst walking. Working at your own pace, I won't expect you to do anything you're not comfortable with; it's your time and you're in control. 
 

Relationships – Individual & Couple Counselling

 

Bereavement and Loss

 

Anxiety & Depression

 

Low Self-esteem/Confidence

 

Issues stemming from childhood

 

Difficulties at work

 

Domestic Abuse

 

Life Stages/Changes

 

Parenting Issues/Relationships

 

Sexuality/Gender issues
Alcohol/Drug-related problems
I work with Cornerstone on Fridays between 10 am – 5pm, at Breathe on Clarkehouse Road, near the Botanical Gardens.
My fees are: £45 for individuals and £55 for couples for a 50 minute session. I offer a limited number of places at reduced rates, reserved for people on a low income.