I have worked as a psychotherapist, counsellor and clinical supervisor for 30 years in the voluntary sector and private practice. 
I have worked with adult clients many of whom have experienced the following:
Relational trauma in childhood; Extreme trauma through injury or abuse; Living through major emotional, personal and life change as a result of bereavement, losses, work related stresses, redundancy, retirement and estrangement. Relationship concerns, Parenthood concerns, Loneliness, The impact of Menopause, Separation and Divorce.  I have worked with many clients experiencing low self esteem, anxiety and depression, who are unsure of the root cause but are aware that their emotions are impacting their daily behaviour; such as self harm, over or under eating, reliance on stimulants, anger and staying in harmful relationships. 
In addition to my work as a psychotherapist I have, for 35 years, worked as a professional artist and practiced a daily form of meditation. I believe that these practices significantly influence and deepen my capacity to work with clients. I have a high regard for your creative potential and spiritual interests.  For many years, my work has    embraced the interrelationship between mind and body – my practice may include embodied awareness if this is appropriate.  
My general aim is to enable each individual an opportunity to explore any aspect of their lives, at any depth they would wish; and to find new resources, meaning, purpose, and wholeness in your everyday life. 
As well as talking therapy, I am happy to offer the use of basic art materials, movement or walking in nature, if this might offer a helpful and therapeutic support. 
As a Person-Centred psychotherapist registered with UKCP and BACP, I work to the highest ethical standards, with deepest respect for you as a unique individual seeking support.  
How May Counselling Help?
People of all ages and backgrounds can be helped through counselling, including those with a mental health diagnosis. It is suitable for both short term therapy and depth work over a longer period.
Person-Centred Therapy place particular emphasis on the quality of the relationship between therapist and client, and this is central to the healing process. For some, the therapy hour can be experienced as a place of freedom and a time of solace.   
When we work together you will find a warm, accepting, consistent and careful listening ear, free from all judgement and interpretation. This is a very respectful relationship focussed on you and your concerns. I aim to offer you a relationship that you can trust and where you'll feel safe enough to talk freely about anything you wish. You control the length of time that we work together and the pace of our work.
I am interested in how you make sense of your life, your dreams and the world around you. Our work together aims to enable you towards greater awareness of your emotional processes:  helping you to gain insight about your past, finding more effective ways of coping in the present, and opening up a view to your future. Many people find that through therapy their perspective on life starts to change, their communication in personal and work relationships improves, and there is a growing sense of self-worth and meaning to life.  
Availability
Tuesday  8.30am  – 5.30
Thursday   8am  – 5pm
Individual Therapy:      £50 per 50 min appointment 
Relationship Therapy: £70 per 50 min appointment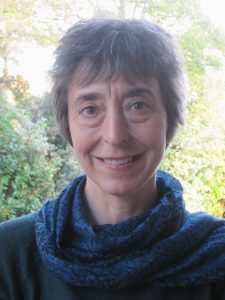 Current Availability
Thursday morning
Thursday afternoon
Thursday evening