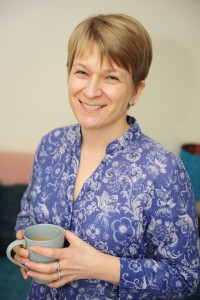 Qualifications
Psychology BSc

Counselling Diploma HE

BACP Accredited
At the heart of my approach to counselling is attentive, compassionate listening, without judgement and without any agenda for how you should be. My aim is to understand your feelings and what you're experiencing, so that we can work together to find a way forward through your difficulties.
Counselling helps people from all walks of life feel less alone with their difficulties. It's a great relief to be heard and accepted by someone who isn't personally involved in your situation, doesn't have an agenda for how you should behave, and doesn't need protecting from your true feelings. Counselling helps you find clarity and develop new ways of coping with life's challenges. You can move forward with a renewed sense of hope and confidence.
I will accept you exactly as you are, with all the difficulties and fears you don't feel good about – as well as the strengths and talents that you might have lost sight of. We will work at your pace, on whatever issues feel most important to you.
I know that it can be a big step to come for counselling, and it's important to me that you get what you need. Your counselling will be as individual as you are.
As well as skilled listening, I can also support you to use imagery or creative writing to help you make sense of things. We can use methods from Cognitive Behavioural Therapy (CBT) if you feel that would be helpful for you. I have my own longstanding mindfulness and meditation practice and can support you with mindfulness-based ways of calming stress, anxiety or unhelpful worry.
My counselling approach is integrative and humanistic – I'm afraid counselling and psychotherapy can be full of jargon! I'm happy to explain more about these or any other mystifying therapy terms when we meet, but basically it means that I bring together elements of successful therapeutic approaches which emphasise:
building a trusting, warm and open relationship between us
the power of respect, honesty and acceptance in facilitating lasting change
a belief in your fundamental resourcefulness
acceptance and compassion for our human struggles and imperfections
For brief therapy, I draw on solution-focused approaches to ensure you get the maximum benefit from our work together.
I am fully qualified and accredited with the BACP, and I care deeply about the ethical standards of my work. I am a passionate about the benefits of counselling and have worked in the NHS, in the charity sector and in private practice. I feel very lucky to be doing work that I love, supporting people from all walks of life to find greater clarity, ease and happiness.
I have the following:
Accreditation and registration with the British Association for Counselling & Psychotherapy
Diploma of Higher Education in Counselling (Sheffield Hallam University)
Psychology BSc (University of Sheffield)
Enhanced DBS check (criminal record check)
Regular clinical supervision and training
Counselling can benefit people from all walks of life with a wide range of issues. You might simply feel the need for some support through a difficult time, or want to address issues such as:
feelings of worthlessness, depression, anxiety or panic
difficult experiences in childhood such as abuse or neglect
feelings of self-judgement and self-criticism, never feeling good enough
relationship problems with your partner, family or friends, or unfinished business from a past relationship
a difficult decision, life choice or change
loss of direction, motivation or hopelessness
health problems or coming to terms with physical changes
self-defeating behaviours you don't understand
loss or bereavement
workplace issues such as stress, bullying, low confidence or redundancy
The fee for each session is £45.