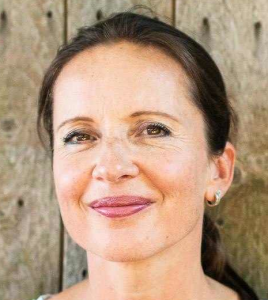 My name is Charlotte de Kroon (1969) and I live with my family in Sheffield. I graduated in Clinical Psychology from the University of Amsterdam in 1996 and after that I qualified myself in Cognitive behavioural Therapy (CBT). I'm certified by the EABCT (European Association for Behavioural and Cognitive Therapy), BACP registered member and the BPS.
I have been working in the short-term psychological health-care field for over 15 years, and have gained a great deal of invaluable experience working with people with a wide diversity of problems.
Problems I can help you with are:
All kinds of anxiety (panic, social phobia, excessive worrying)
Perfectionism
Difficulty saying NO
Burn-out
Stress symptoms
Depression
Work related stress
General life struggles
Difficulty sleeping
Insomnia
But I also treated a lot of people struggling with certain life changes for example their divorce (or blended families), bereavement or having to deal with a serious disease like cancer.
What do I offer?
I always start with an initial interview/ assessment for 1 hour. After this session we decide whether we will work together and if yes, what we will do. This can be:
CBT which is a talking therapy that has been proven to help treat a wide range of psychological issues. In brief, CBT looks at how we think and feel. You and me work together in noticing which of your thoughts or behaviours are unhelpful for you, and discussing whether these thoughts could be changed.
Mindfulness is a specific way of paying attention to what is happening in our lives in the present moment, as it truly is. Of course it won't eliminate life's pressures – but with practice it can help you take notice of (and hopefully stop) negative, habitual reactions to everyday stress. The most common way this technique is practiced is through mindfulness meditation.
ACT is all about accepting what is out of your personal control, and committing to action that improves and enriches your life. The aim of ACT is to maximise human potential for a rich, full and meaningful life.
Because all these three methods have their own strengths I don't limit myself to one of them. I use all these methods together in an eclectic way. Of course you can choose from which framework you desire to start. I'll explain this in our first meeting.
The initial interview costs £55 to be paid cash. Fees for further sessions are charged on a graduated scale related to your income.