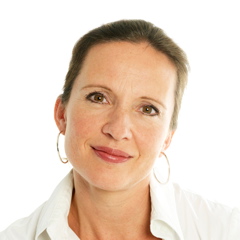 My name is Charlotte de Kroon and I live with my family in Sheffield.
I graduated in Clinical Psychology from the University of Amsterdam in 1996 and after that I qualified in Cognitive behavioural Therapy.
I have been working in the short-term psychological health-care field for over 15 years, and have gained a great deal of invaluable experience working with people with a wide diversity of problems. Since part of my professional activities involved work in a hospital oncology department, I also have experience offering counselling services to cancer patients and their next of kin.
Cognitive behavioural therapy can be used extremely effectively for short-term psychological treatment. It represents a transparent, practical way of working which is based on the present. In a limited number of sessions, my aim is to give clients the tools they need to help themselves in the future. This doesn't mean that all their problems will be solved, but it does change the way in which they perceive these problems and deal with them.
As a result of my VGCT studies, I came into contact with mindfulness and ACT. This is a way of living/working that appealed to me enormously, so that as soon my studies CBT had finished, I started giving mindfulness courses. I also use mindfulness in my one-to-one sessions, in addition to cognitive behavioural therapy. Not all problems can be solved by using your head and then mindfulness is a beautiful and very useful complement.