Hi my name is Dawn.
My background is as a NMC registered mental health nurse and I have worked with children, young people and families for the last 20 years. During this time I have developed my own specialist areas and interests which include working with eating disorders, anxiety, depression and trauma work. I am a fully accredited Cognitive Behavioural therapist and am affiliated to The British Association of Behavioural and Cognitive Psychotherapists (BABCP).
Having worked in the NHS for many years, I have found my own style of helping and supporting young people. This works by helping them to build on existing strengths whilst also developing new skills, which empowers them to deal more effectively and confidently with the stresses that they face. In-turn, this helps the whole family unit to sustain lasting positive changes and to prevent relapses. I offer holistic and comprehensive assessments and interventions which are both individualised and personal for each client.
The family is the hub of a child's life and fundamental to their wellbeing. Working within this model with the individual or with the family as a whole allows me to step inside the family's world and understand the challenges they face and facilitate long term recovery. My assessment process helps me to understand your difficulties; I can then plan the approach collaboratively with you or your young person to fit your family's individual needs.
Cognitive Behavioural Therapy is beneficial for most presentations some of the more common difficulties include:
Anxiety
Depression
Phobias
Stress
Obsessive compulsive disorder (OCD)
Post-traumatic stress disorder
Self-harming behaviours
Low self-esteem
Anger difficulties
Eating Disorders
Session Rates: £60.00 per 50 minutes.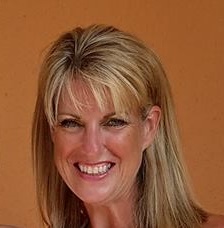 Current Availability
Saturday morning
Saturday afternoon
Sunday morning
Sunday afternoon