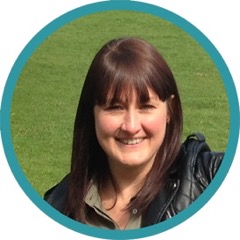 Qualifications
Senior Qualification in Hypnotherapy Practice
Professional Diploma in Integrative Counselling and Psychotherapy
Dip. Hypnotherapy
Dip. NLP
Dip. Life Coaching
Cert. Anxiety, Stress and Panic
Treating Insomnia and Sleep Disorders
Hypnotherapy for IVF
Working with Eating Disorders
Teaching Clients Mindfulness Skills
Hypnotherapy for Pregnancy and Childbirth
I have been practicing hypnotherapy since 2011, working with adults and teenagers on a wide range of issues but with a particular focus on stress, anxiety and sleep issues. More recently I have also achieved my qualification in counselling and psychotherapy, meaning I can combine my skills to help my clients reach their goals.
As well as being the author and creator of 'Quick Calm' – an easy to use, portable stress management system that fits into everyday life, I have featured in Natural Health, Healthy and Profile magazines, as well as The Star and Sheffield Telegraph. I also run a number of workshops for other therapists and professionals as well as training sessions in areas such as stress management for companies such as NatWest.
I aim to help you explore and understand the difficulties you are facing in your life and how they are affecting you, in calm, confidential and safe space. I will support you to identify your goals for therapy and make a plan towards achieving those goals. I aim to equip you with awareness alongside tools and coping techniques to overcome your current difficulties as well as prevent or manage similar difficulties from occurring in the future. I hope to help you find realistic and lasting relief from difficulties as soon as possible and many clients experience results within a reasonably short timescale.
I am passionate about helping people to raise their confidence and self-esteem, as this is often the foundation on which positive changes can be made to our lives. I use my experience as a senior hypnotherapist and a counsellor and integrate this with my skills and knowledge in cognitive behavioural therapy (CBT), solution focused therapy and coaching to create the best possible treatment plan for you.
The therapy I offer is tailored to each individual client, and their need.
The first session is an assessment session where I can get to know you, understand what you are looking for help with and we can agree therapy goals together. All subsequent sessions will be focused on helping you to move towards the future you desire.
I have experience of working with clients to achieve positive change with a wide range of issues, with specialism in addressing:
Insomnia/sleep difficulties.
Anxiety
Low self-esteem.
Stress.
Low Mood
Saturday morning 8am – 12 noon