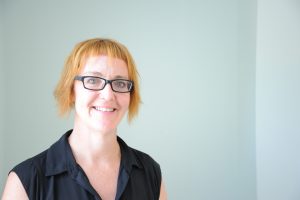 My name is Jayne and I work as a Counsellor with adults and younger adults in higher education.   I have an interest and experience in working with individuals who are experiencing stress, anxiety, depression, loss and ongoing health conditions.  I currently work with students at University as both a Counsellor and Specialist mentor.  
I aim to facilitate a space in which we can hold acceptance and compassion for our struggles and mistakes as imperfect humans living in a challenging and often unforgiving world.   
 My therapeutic stance is largely informed by an approach called Acceptance and Commitment Therapy (known as ACT). 
 ACT takes the stance that it is our battle with trying to control unpleasant, unwanted feelings or thoughts that causes us the most problems.      
As an ACT informed counsellor, this means the way we will be working together will be quite active.  This means whilst of course there will be talking and listening, its also about new skills and trying as best you can to work with these skills between our sessions.  
My experience and Qualifications 
I have been qualified as a Counsellor since 2005 and am an accredited member of the BACP (British Association for Counselling and Psychotherapy).  I am guided by the ethical framework of this professional body.  Since qualifying, I have worked in a Counselling charity providing low cost counselling in Derbyshire, an NHS counselling service and currently work with students in two Universities (as a Counsellor and a specialist mentor).
 I have over 20 years experience working in the NHS as an Occupational therapist and have worked with a range of clients living with different physical disabilities, mental illness and ongoing health conditions such as Chronic Fatigue Syndrome/ME.  
Qualifications
Diploma in Counselling (2005)
MSc in Occupational Therapy (2000)
Fees
£45 for a 50 Minute session.
Concessions (£30) may be available.