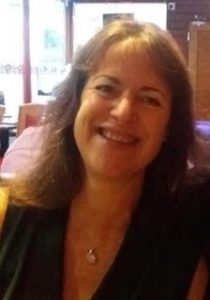 I am a qualified Gestalt Psychotherapist, Systemic Practitioner, Clinical Supervisor and Social Worker. I have been accredited with the UKCP since 2000. I am a member of HCP and I am also a member of AFT (the Association of Family Therapy)'.  I work with individuals, couples and families.
I think that for most of us there times in our lives where we may wonder what life is all about, what our purpose is and who we really are. Exploring the meaning we attribute to key events and being clear about our values can help us navigate a path through such periods of uncertainty. In addition to this general experience of "not knowing", it is not uncommon for us as human beings to experience episodes of more acute distress where either external problems or internal difficulties feel insurmountable and overwhelming. Psychotherapy offers a safe place to explore the dilemmas and troubles we face. I can provide a space to think, reflect, feel and voice things that are hard to say or sometimes even hard to contemplate. I offer a non-judgemental and empathic presence in which to discover who you are and what you need to be and do to achieve your potential.
In my practice I draw on a range of modalities and approaches. Central to the way I work is my belief that psychotherapy can enable an increase in awareness. This enhanced awareness can assist us in being mindful of the choices we have made up till now and give us the opportunity to choose to do something different. Exploring the past and present can reveal patterns of behaviour that may have been useful historically but now are actually serving to obstruct our ability to live fulfilling and unfettered lives. Telling our story can help us make sense of events which have previously been experienced as disconnected, disparate, fragmented and confusing. Developing a coherent narrative that is validating and empowering I see as one of the many functions of psychotherapy.
I offer short-term and long-term work for a range of issues including:
Depression and anxiety
Self harm and suicidal ideation
Low self esteem
Relationship and/or family difficulties
Loss and bereavement
Past abuse and trauma
Phobias
Eating disorders
Work related problems
Health issues and coping with illness
School refusal
Parenting issues
Attachment difficulties
I also offer Clinical Supervision; Workshops (on attachment; self esteem; identity and belonging and neuroscience and brain development) and Team Days.
My fees are £50 for individual therapy and usually £55 for family or couple work and clinical supervision. However, fees can be negotiated where there is difficulty paying. My charges for Workshops and Team Days are bespoke.
My previous experience includes working as a Child and Family social worker in a statutory setting and working in a Child and Adolescent Mental Health team. Currently, as well as working in private practice, I work at Riverdale Grange (an inpatient unit for adolescents and adults with eating disorders) as a psychotherapist, clinical supervisor and systemic practitioner.
Please visit my website www.psychotherapy-sheffield.co.uk for more details