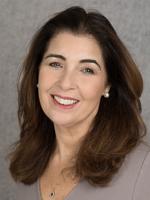 Higher Diploma in Psychodynamic Counselling
Post-Graduate Diploma in Relationship Psychosexual – University of Hull, Relate Institute.
HND HC management Westminster College, London.
RELATE Trained Conversion in Working with Couples.
Finding the right counsellor is an important step. The fact that you are here means that you have already made the biggest step in recognising you would like some support.
Perhaps you are frustrated with the way you and your partner communicate together? Do you find it hard to talk about sex or have problems overcoming sexual issues including Vaginismus, (painful sexual intercourse.), Anorgasmia (unable to have an orgasm), Erectile Dysfunction, Premature Ejaculation or Lack of Desire.
Perhaps you would you like to take some time to explore your own feelings and responses in life? I am an approachable and experienced Relationship and Sex Therapist who can help you to navigate through such personal issues that are difficult to talk about with friends and family.
I have extensive experience working with individuals and couples around sexual and relationship issues after completing my counselling diploma, Relate conversion and a diploma in sex therapy.  I welcome Lesbian, Gay, Bisexual, Transsexual and Intersexual clients and have extensive experience working in this field. I focus on the whole person, and not just their sexual orientation or gender identity.
I have a warm and friendly manner and offer a safe, confidential and non-judgmental service. I am a Accredited member of The College of Sexual and Relationship Therapists (COSRT) which enables me to work with clients and couples including same sex, who are experiencing sexual issues.
Sex Therapy addresses sexual issues. It is a behavioural treatment plan, which explores the sexual problems and looks at emotional blocks for couples or individuals, looking at the physiological and psychological issues. In essence, sex therapy means bringing a sexual problem into the open but safe space of a therapy session and them beginning to deal with it. Often we don't acknowledge our sexual difficulties to ourselves, let alone our partners. We internalise them: sex therapy is about eternalising them, taking a step back and asking: what can be done to improve things?
At the introductory session I always try to establish the sexual difficulties then invite you return so I can take a detailed history. With this information I work out a treatment plan with realistic goals. Once I have your agreement on the treatment plan, which will include designed tasks for you to do at home individually and togethe, we would then start the therapy. Top of my list will be to remove the stress from the situation. When a couple have as sexual problem what tends to happen is that anxiety builds up, it becomes the elephant in the room I aim to remove this.
Clients come to me with real and difficult issues. Opening up about their sexual feelings they become very vulnerable and I am conscious how difficult this can be for people so I try to make as easy as possible, so once we have worked how we are going to over come them the journey you embark upon will hopefully be both enlightening and fun, after all sex is about connecting with your partner and having fun and that's what I like to think I offer my clients as well as solving the sexual issue, or certainly helping them to decide what's right for them.
Erectile Dysfunction
Premature Ejaculation
Retarded/Delayed Ejaculation
Sexual pain problems; Vaginismus (Painful or impossible intercourse)
Dyspareunia (painful intercourse)
Anorgasmia (Unable to reach orgasm)
Sexual Aversion
Differences in sex drives between partners
Gender Dysphoria
Sexual identity issues
Sexual problems arising out of altered body appearance or function, including surgery (breast or genital treatment for conditions such as cancer, stomas, scarring).
Sexual difficulties following sexual traumas including sexual assault, sexual abuse
RELATIONSHIP THERAPY
Relationship difficulties/issues
Communication problems
Conflict
Divorce & Separation
Affairs
Loss of intimacy
Arguments
Commitment issues
Past relationship difficulties affecting present relationships
Tuesday evenings first apt at 5.30pm 6.30pm 7.30pm
£60 per session ( 50mins)