BA (Hons), Dip CBT, Dip EMDR, Dip
MSc, MBPsS
Child and Adult psychology practitioner
EFTi Emotional Freedom Technique (EFT) Practitioner
3 Step Trauma (Birth) Rewind
Process Practitioner
Hello I'm Laura. 
I have worked with children and adults in primary and secondary education and mental health for some years. During these varied experiences, I learnt that when I applied psychological thinking to a problem, it allowed the individual and I to gain an insight and develop a better understanding of how to manage and work towards overcoming the issue. I love to see people realising their true potential!
Being a parent myself, I understand how isolating and worrying  it can be when your child does not seem as happy as they could be or that their issue has become too overwhelming to manage. I also understand how as an adult/parent we can become 'stuck' in unhelpful patterns of behaviours and talking about them in sessions can feel really frightening.
Since undertaking an MSc in Psychology, I now use a variety of bespoke therapeutic approaches with children and adults including, Cognitive Behavioural Therapy (CBT), Attachment models, Positive Psychology, Emotional Freedom Technique (EFT) and 3 Step Trauma Rewind Process. I have a particular interest in the autism spectrum including Pathological Demand Avoidance (PDA), Attention Deficit Hyperactivity Disorder (ADHD), Attention Deficit Disorder (ADD) and visible difference.
I have experience in helping clients with a range of difficulties: 
Trauma
Anxiety (including social and separation)
Low mood/Depression 
Low self-confidence and self-esteem 
Stress management 
Bereavement and loss
Divorce/Separation 
Body Dysphoria
Phobias
Attachment concerns 
Sleep hygiene (issues)
Parental issues
What I do to ensure I am practicing ethically and according to strict guidelines:
Graduate member and accredited by the British Psychological Society (BPS)
Accredited by EFTi and undertake 30 hours of CPD and undergo minimum 6 hours mentoring annually 
Subscribe to the DBS update service and have an Enhanced DBS certificate for child and adult client groups 
GDPR policy 
Fully comprehensive liability insured 
Comply with strict supervision guidelines 
Undertake continued CPD 
My fees: £60 per session 
My availability: Monday and Thursday day/evening 
Tuesday and Wednesday evening
I offer face to face sessions or via Zoom.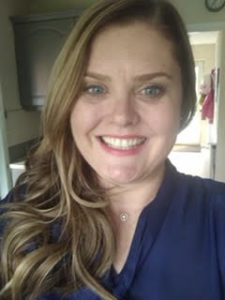 Current Availability
Monday morning
Monday afternoon
Monday evening
Thursday morning
Thursday afternoon
Thursday evening