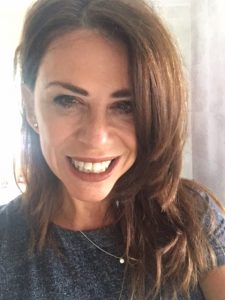 Integrative Counsellor – trained in a CBT approach.

 

Registered Member of BACP

 

Diploma Counselling and Psychotherapy
Specialising in Low Self-Esteem and Anxiety

 

Experienced trauma and abuse therapist.
I work with many issues but I specialise in working on issues to improve confidence and mood, and lower general anxiety and stress.  My clinical interests are working with low self-worth and low self-esteem. I use a wide range of interventions, often blending counselling and CBT with assertiveness training. I believe in a pro-active approach to help clients to identify the thoughts and behaviours that are keeping their problem alive, and implement strategies in between sessions to change the way they feel.  
I am experienced working 1:1 and facilitating group work. I have spent the last 5 years working within a trauma and abuse therapy service helping clients to recover from trauma and begin to develop healthy self-esteem and confidence. I am practised at working with trauma safely to ensure you will not feel re-traumatised either within the session or when you leave it.
I know these first steps can be daunting but you will find me warm, friendly, understanding and non-judgmental. I am passionate about helping people to find their inner confidence, to feel empowered to move forward in their lives, and improve relationships with self and others.
My fee is £45 per hour session.