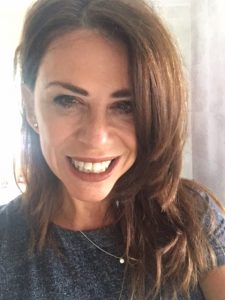 Hi my name is Lindsay and I specialise in working with low self-esteem and anxiety
There seems to be an epidemic of low self-esteem. It affects almost every aspect of our lives, from how we think about ourselves to the way we react to life situations; it can reduce the quality of a person's life in so many different ways.
What causes low self-esteem?  There are many varied reasons why low self-esteem develops. Abuse and trauma or dysfunctional early years are perhaps the most obvious.  But we all internalise messaged about ourselves as we grow up and "I'm not good enough" is the one that seems to stick. 
I use a wide range of interventions blending counselling with CBT and assertiveness training to reduce to reduce anxiety and raise self-esteem.  
I am a qualified Integrative psychotherapist and counsellor and a registered member of The British Association for Counsellors and Psychotherapists (BACP).  My clinical interest in low self-esteem developed while working within a trauma and abuse therapy service helping women and girls to recover from trauma and begin to develop healthy self-esteem and confidence. I still run groups within the service now and I'm very experienced working with trauma. 
I know these first steps can feel daunting, but you will find me an approachable, friendly person, passionate about giving you real strategies to reduce your anxiety and ways find your inner confidence