BA(HONS) Degree Professional Development in Counselling
Diploma in Counselling
Certificate in Counselling
MBACP
So often in our lives we reach a place where we are struggling in some capacity or another. It may be a deep routed issue that goes back to childhood or a past relationship. It may be some behaviour or thought process that is current and having an impact in your daily life and functioning. Whatever the issue is I believe counselling can help.
Having a place where you can allow yourself time and a calm space to think talk and work things out with a skilled helper can be a very powerful and useful experience. Being able to unlock past experiences or possibly something you haven't been able to share with anyone and realize how it is affecting you. These and many other issues can be addressed in the therapy room.
I am a qualified counsellor. I am a member of the BACP. Following on from my Diploma in Counselling I went on to gain a degree in Professional Development in Counselling. I have been trained as an integrative counsellor this means is that I use many methods of working from different therapeutic backgrounds. Between us and within our therapeutic relationship we can work out which ways of working would be the most effective for you there is no 'one size fits all' we are all unique therefore your therapy will also be individual to you.
I am greatly aware of the possible anxiety surrounding our first meeting. I aim to be welcoming and put you quickly at ease. My role is not to judge you or tell you how to live. I am very committed to my clients and focused on our work together having a successful outcome for you.
I have particular experience in the following issues
Self Esteem/confidence issues
Domestic Abuse
Depression
Panic Attacks/Anxiety
Bereavement
Parenting
Motivation
Ethnic Minorities
Divorce/Separation
Relationship Issues
I charge £45 per hour.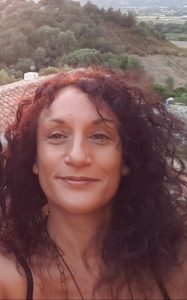 Current Availability
Monday morning
Monday evening
Tuesday morning
Tuesday afternoon
Tuesday evening
Wednesday afternoon
Wednesday evening