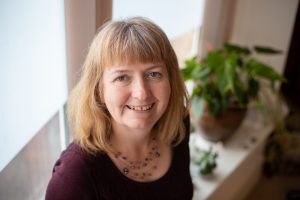 I am a fully qualified member of The General Hypnotherapy Register and I have worked with young people, aged 14-26, in educational settings for nineteen years. Since 2014, I have worked as a Hypnotherapist and NLP Practitioner with young people experiencing exam stress, anxiety, low mood, sleep disturbances, generalised stress and low self-esteem.
Prior to this, I spent 6.5 years working for Rotherham Mind Young Person's Service as a trainer delivering courses on young people's mental health issues to frontline professionals. I led on "Healthy Anger", a course aimed at facilitating beneficial, healing expressions of anger.
I combine hypnotherapy and NLP with strong, person-centred values. I will value and respect what you tell me, as well as believing that you are the "expert" on you.
Although my specialism is working with young people on issues related to education, I have also worked with adults on a number of diverse issues. These include:
Anxiety
Confidence with public speaking and giving presentations
Driving test nerves
Insomnia
Lack of confidence
Lack of motivation
Low mood
Overcoming nightmares
Overcoming the pain of loss and bereavement
Phobias
Stress management
Smoking cessation
Weight reduction
My qualifications include: Bereavement Support Foundation course (2017),
The Diploma in Professional Hypnotherapy (2013), Certification as a Smoking Cessation Specialist (2013), Certification as a Weight Management Specialist (2013), NLP Practitioner (2011), NLP Diploma (2010), PGCE in English and Communications (1998-1999) and The Redwood Diploma in Assertiveness Training (1996).