Working with adults:
Are you feeling anxious, angry or unhappy? Does life feel like a burden? Have you been feeling stressed and unhappy at work or in your relationship? Maybe you are unsure of what is troubling you but you have a general sense of something not feeling right? Or perhaps there is something specific in your life that you would like some help to address.
I can help you feel calmer and clearer about what is getting in the way of you living a happier life. Together, we can discuss strategies for how you can feel happier, calmer and more fulfilled in life.
Working with young people:
Are you feeling overwhelmed by  the demands of the education system? Do you suffer from exam stress? Perhaps you are dealing with the painful aftermath of being bullied and need some support to regain your confidence. I have extensive experience of working with young people. Together we can talk about how anxiety, stress, anger, low mood or lack of confidence can hold you back from doing your best at school, college or university. I will be here to support you as you move towards a happier, calmer, more contented you.
I will aim to make you feel welcome and relaxed in your sessions as I know how hard taking that first step to come for counselling can be. I am an Integrative Counsellor, which means that as well as valuing you and offering you non-judgemental listening, I can also offer you interventions and strategies to help you feel better. I have undertaken CRUSE's Bereavement Care training as well delivering training on bereavement for Rotherham Mind. I have extensive experience of working in education, gained from nineteen years' working as a teacher. I am passionate about mental health and bring this enthusiasm and integrity to my work.
I have experience of working with clients on the following:
Anxiety.
Bereavement and loss; including unresolved bereavements and anxiety related to bereavement.
Bullying.
Educational issues, including academic distress, overwhelm and the impact of dyslexia.
Family breakdown.
Fear of public speaking.
Insomnia.
Lack of motivation.
Low mood.
Stress, including exam stress.
Transitions, particularly starting university.
 I am a fully qualified member of The General Hypnotherapy Register and I have worked with young people, aged 14-26, in educational settings for nineteen years. Since 2014, I have worked as a Hypnotherapist and NLP Practitioner with young people experiencing exam stress, anxiety, low mood, sleep disturbances, generalised stress and low self-esteem.
Prior to this, I spent 6.5 years working for Rotherham Mind Young Person's Service as a trainer delivering courses on young people's mental health issues to frontline professionals. I led on "Healthy Anger", a course aimed at facilitating beneficial, healing expressions of anger.
I combine hypnotherapy and NLP with strong, person-centred values. I will value and respect what you tell me, as well as believing that you are the "expert" on you.
Although my specialism is working with young people on issues related to education, I have also worked with adults on a number of diverse issues. These include:
Anxiety
Confidence with public speaking and giving presentations
Driving test nerves
Insomnia
Lack of confidence
Lack of motivation
Low mood
Overcoming nightmares
Overcoming the pain of loss and bereavement
Phobias
Stress management
Smoking cessation
Weight reduction
My qualifications include: Bereavement Support Foundation course (2017),
The Diploma in Professional Hypnotherapy (2013), Certification as a Smoking Cessation Specialist (2013), Certification as a Weight Management Specialist (2013), NLP Practitioner (2011), NLP Diploma (2010), PGCE in English and Communications (1998-1999) and The Redwood Diploma in Assertiveness Training (1996).
Hypnotherapy £55
Counselling £50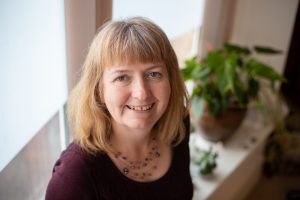 Current Availability
Monday afternoon
Tuesday morning
Tuesday evening