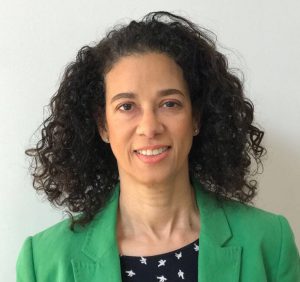 Doctor of Counselling Psychology (DCounsPsych)
MSc Industrial Psychology
BSc (Hons) Psychology (2i)
Chartered Psychologist (CPsychol) with the British Psychological Society
Associate Fellow of the British Psychological Society (AFBPsS)
Registered Counselling and Occupational (business) Psychologist with the Health and Care
Professions Council (HCPC – independent Government appointed regulator of psychologists in
the UK)
EMDR qualifications levels 1- 4
Rational-Emotive & Cognitive-Behavioural Theory and Techniques (REBT) Primary and
Advanced practicum certificates
Postgrad Certificate in Business and Executive Coaching (gestalt based)
Certificate in Coaching
British Psychological Society's Register of Qualifications in Test Use (RQTU) – ability and personality
BA Economics and Sociology
Enhanced DBS check
I am an HCPC registered Counselling Psychologist and have been an independent consultant Chartered Psychologist since 2003. I specialise in helping individuals regain their lives after being impacted upon by stress, anxiety, depression, injury or trauma. I enjoy working using a collaborative approach in a safe, calm environment with adults, young adults and teenagers. I use an integrative style drawing upon my training in Cognitive Behavioural therapy (CBT), Rational-Emotive Behaviour therapy (REBT), EMDR and Mindfulness within a Humanistic framework using what is most appropriate after consultation with yourself. I offer short to medium-term work.
I am also a registered Occupational (Business) Psychologist and Coaching Psychologist. I possess 20 years of business experience in a variety of sectors which means that I have worked with organisations and employees, understand the impact work can have upon mental health and provide counselling for this. My experience in coaching includes working with executives and employees at all levels dealing with issues other than mental health for example: procrastination, bullying, improving performance, being the best you can be, career coaching and leadership issues. I am an assessor for the BPS qualification in Occupational Psychology.
I have worked in the National Health Services (NHS) with Adults and young Adults (severe and enduring mental health) e.g. depression, anxiety, self-harm, ocd, trauma, eating disorders etc. providing medium to long-term therapy. I also have experience in Child and Adolescent Mental Health Services (CAMHS) providing individual therapy for teenagers/young adults e.g. depression, anxiety, self-harm. I am published in academic journals under 'bullying in the workplace'.
Counselling psychology and the process of counselling:
"Counselling psychology has its origins in the Humanistic paradigm as well Psychology. It combines psychological theory and research with therapeutic practice and is a branch of applied professional psychology. Counselling psychologists deal with a wide range of mental problems concerning life issues including bereavement, domestic violence, sexual abuse, traumas and relationship issues. They focus on working with a tailored psychological formulation to improve psychological functioning and well-being, working collaboratively with people across a diverse range of disciplines. They understand diagnosis and the medical context to mental health problems and work with the individual's unique subjective psychological experience to empower their recovery and alleviate distress. The focus is on personal insight and the therapeutic relationship with the client. The practice of Counselling Psychology requires a high level of self-awareness and competence in relating the skills of knowledge of personal and interpersonal dynamics to the therapeutic context." http://careers.bps.org.uk/area/counselling
Why people find it helpful:
Most of us will at some time experience difficulties with our thoughts, feelings, behaviour or relationships. As a Counselling Psychologist, I work within a humanistic framework; this means that I try to be authentic, empathetic and offer a safe, containing space where you can tell your story. Many people find working like this with a therapist can be very helpful and previous clients have expressed this to me. Research has shown that it is the therapeutic relationship between therapist and client which is the single most important factor for a successful therapy. Using psychological therapies enables me to work with you and empower you to make changes in your life often leading to increased resilience, growth of 'self' and recognition and utilisations of your strengths.
Therapies I offer and how they work:
I offer are brief therapies usually between 6 to 24 sessions in length as per NICE guidelines dependent on the problem and your trauma history.
As a Chartered and Registered practitioner psychologist, I use evidence-based psychological therapies. This does not mean that other therapies do not work just that there is less research to support that they do. I draw on a a variety of theories, approaches frameworks and techniques to tailor my style to what suits you best. I am trained in and experienced in CBT, CBT with mindfulness, ACT, EMDR, Humanistic, psychodynamic and systemic approaches.
EMDR – 'Eye Movement Desensitisation and Reprocessing' is a powerful psychological therapy developed by Dr Francine Shapiro, a clinical psychologist in the 1980s. EMDR is recommended by NICE (National Institute of Clinical Excellence) for the treatment of PTSD (post-traumatic stress disorder) and it also is helpful with alleviating distress caused by any type of trauma, pain, anxieties and phobias. When an individual has experienced a trauma, the normal processing of information within the brain is blocked and the memory of the trauma is 'frozen' or stored as it was experienced, therefore the trauma event feels as though it is still 'present'. EMDR uses alternating left-right stimulation.
I work with adults, young adults and teenagers
Low mood/depression
Anxiety – general, specific, phobias, panic attacks, OCD
Stress management
Chronic conditions e.g. pain, fatigue, fibromyalgia
Trauma & PTSD (Post-traumatic stress disorder)
Anger
Self-harm
Road-traffic or industrial accidents
Physical injuries or health-related issues
Bereavement, grief, loss
Sleep issues
Bullying
Life transitions
Performance at work or in sport
Lack of confidence/low self-esteem
Eating disorders
Business/Executive coaching
Performance
Leadership
Life transitions e.g. change of career/life direction, retirement
Training
I provide training on trauma, Post-traumatic growth, care in therapists, work-related issues e.g. stress and well-being in the workplace.
Appointments are normally 55 mins in length
EMDR is 85 mins in length
Wednesday 9.00am – 12.00 noon and Saturday 8.30am – 12.00 noon
Other appointments may be available
I can be contacted at Cornerstone. For further information visit my website http://www.sileo-psychology.co.uk
Psychological therapy (CBT, REBT, integrative) or coaching: £75 per 55 min session:
EMDR therapy: £112 per 90 min session
Some concessionary rates are available for non-earners and students
Payment is made at the end of each session via cash or cheque in my name. 48 hours cancellation notice is required.
Insurance:
Approved Counselling Psychologist Practitioner with many major private health insurance companies e.g. AXA PPP, WPA