Hello, my name is Rachel and I am a Couples Therapist, Cognitive Behavioural Therapist (CBT) and
CBT Supervisor. I have over 10 years experience providing therapy in the NHS and have taught CBT
and Counselling skills both at University and College. I currently offer individual CBT and Couples
Therapy and I supervise on the University Diploma for CBT trainees.
My qualifications are:
Post Graduate Diploma in Evidenced-Based Psychological Treatments (CBT)
Tavistock Relationships Certificate in Couples Therapy for Depression (including 1 years
Supervised training/practice with Tavistock)
Post Graduate Certificate in Low Intensity Psychological Intervention
BSc (Hons) Psychology
British Association for Behavioural and Cognitive Psychotherapies (BABCP) Accreditation
During and after my Diploma I have been fortunate to have been trained by a number of the experts
in the treatment of Depression, Anxiety and Insomnia, some of whom have written the evidence-
based treatment protocols.
About the therapies I provide:
Couples Therapy:
Couple Therapy for Depression helps people suffering from depression by using the relationship as a
resource to help support both you and your partner. Being a CBT therapist, I have specialist
knowledge of Anxiety Disorders and the impact these can have on the relationship. Working
together, we will discuss the issues that are troubling you. During therapy we will explore new ways
of you of relating to each other, gaining a greater understanding of your own and your partner's
feelings, and learn better ways of communicating with each other.
In Couples therapy we can work together to help you and/or your partner:
Recover from depression
Gain better communication and ability to work together
Build emotional openness and closeness
Develop a greater understanding of your partner and yourself, and of the differences between you
Have a greater awareness of each of your needs
Become less stuck in repeating and damaging patterns in your relationships
Help with coming to terms with life changes such as the arrival of children, bereavement or separation
Build a more stable family life
Gain greater confidence about the future
Improved your sexual relationship if this is needed
Cope with the ordinary and not-so ordinary stresses that arise in the course of everyday life and in relating to one another
Cognitive Behavioural Therapy:
I offer individual Cognitive Behavioural Therapy that focuses on the way we think about things, how
we respond and how both can affect how we feel. First we will look at understanding the main
difficulties you face and how they have developed over the years, we will consider what areas you
wish to work on in therapy and then we will work together to focus on making key changes that will
help break the cycle of Anxiety and/or Depression. Areas I specialise in are:
Low Mood and Depression
Low Self-Esteem
Stress/Worry/Generalised Anxiety Disorder (GAD)
Post Traumatic Disorder (PTSD)
Shyness and Social Anxiety
Obsessive Compulsive Disorder (OCD)
Health Worries/Anxiety
Panic and/or Agoraphobia
Specific Phobias
Body Image problems/Body Dysmorphic Disorder (BDD)
Sleep problems/Insomnia
My fees are:
£65 for a 60 minute CBT session
£60 for a 50 minute Couples Therapy session
Please enquire about prices if you are interested in Supervision.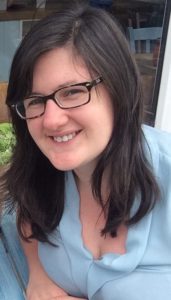 Current Availability
Monday afternoon