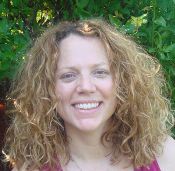 I offer counselling to adults and to young people from the age of thirteen. I aim to provide you with a safe space that is yours to use the way you want to, where you feel heard and where you won't be judged or criticised or told what to do. I won't sit in silence and you won't be made to talk about anything you don't want to. We will be able to explore reasons why you feel or behave in a certain way and I will support you in making a positive change.
You will be listened to and have the time you need to trust me because trust can be important for many people before they feel safe to talk openly.
I will not just focus on the difficulties in your life but also build on your strengths. I will support you at your pace.
My training is as an integrated counsellor. I will suggest techniques and ways of working that have worked for other people. I may also suggest different ways of expressing feelings and making sense of things like using artwork, games, craft objects and imagery.
My background is twelve years of working with children and their families. I have experience of working with parents, adults and young people facing different issues including mental health difficulties, attachment, stress at work, low self esteem, bullying, stress at home, abuse, relationship difficulties with family, partners and friends. I have worked in particular with adults wanting longer term therapy in relation to past experiences, with young people who have been in care and with young people who have been sexually exploited.
My fee is £50 per session. I am available on Tuesdays in the day and evening.
I have the following :
A Diploma of Higher Education in Counselling (Integrated Course)
BA Hons in Applied Social Studies
Diploma in Social Work
Certificate in Child and Adolescent Studies and Therapeutic Skills
Accredited member of British Association of Counselling and Psychotherapy (BACP)
Member of Counselling for Children and Young People (CCYP)
An up to date Enhanced Criminal Record Certificate (police check)