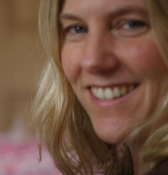 Qualifications
Counselling Diploma (person centred)
Psychodrama Diploma
UKCP accredited
I have been working as a therapist since 2007 and in that time I have had the privilege to work alongside people in acute distress and I have also worked with people that can't see any obvious reason for their upset other than they just 'know something isn't right.' I have worked in NHS settings, in the voluntary sector and also in private practice. I work with individuals and groups. I currently work as a counsellor at Sheffield Rape and Sexual Abuse Centre, also at Sheffield University and in private practice at Cornerstone. No matter what you feel your problems are I believe your experience is important and will be our best guide to what your solutions will be.
I am a person centred counsellor and I also work using psychodrama. If you think this is something you would like to try or just want to know more about then please ask me. Some people don't want to 'just sit and talk'. If that's you then I will be delighted to work with you to use some psychodrama techniques that might be helpful for you.
However we choose to work I will endeavour to create a relationship with you where you feel heard, respected and genuinely met.
I think that when you feel listened to in a way that makes you feel understood and really heard then you are able to understand and really hear yourself. This sounds very simple but is actually something that not many of us do for ourselves as much as we really need. How many times do we disregard our feelings, thinking they're 'stupid' or 'not important?' How many times do we force ourselves to do something or behave in ways that don't make us happy because we feel it's what others expect? Many people fear that if they really follow their hearts it will get them into too much trouble. My belief is that unless you really follow your own heart you'll be in trouble constantly.
Counselling will hopefully empower you to listen to yourself more and be your own guide to a way of being that suits you completely. I will work with you to strengthen your sense of well being and help you connect to a solid feeling of self trust that will be yours to keep beyond the duration of our work together.
The types of issues I have helped with have included:
sexual abuse
relationship problems
loneliness
anxiety
depression
work induced stress
gender dysphoria
sexuality issues
bereavement
trauma
Anger
Dissociative identity disorder
voice hearing
low self esteem
Difficulties with being alive in a harsh world!
Availability:
Monday mornings
Fees:
£45 per hour