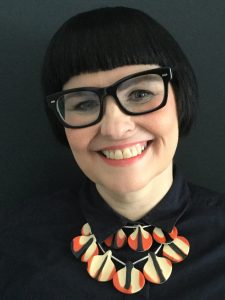 (Ongoing): DProf Existential Psychotherapy and  Counselling
(includes certificate in leadership, group work, supervision)    
MSc Psychotherapy Studies (Distinction)
PGCert Brief Therapy
PGDip Integrative Counselling Studies
BA (Hons) Performance and Theatre
Professional Memberships & Affiliations
Accredited member of BACP (British Association for Counselling and Psychotherapy
UPCA (Universities Psychotherapy Counselling Association)
SEA (Society of Existential Analysis)
BACPUC (Universities and Colleges Division of BACP)
Lapidus International: Words for Wellbeing
Committee Member YES (Yorkshire Existential Society)
How I Work
I adapt my approach to you and what you bring, and this flexibility is underpinned by my training as an integrative counsellor and existential therapist. I am open-minded and basically work from the principle that our problems are essentially problems in living rather than viewed as a form of pathology. 
What makes up a life? Well, we live in a world of other people; others may be indifferent to us, be good to us or harm us, view us negatively, or positively – defining us in some way. Their reasons for this may elude us, or confuse and disturb us, we may withdraw from the world, or engage in confrontation and challenge. We will also, no doubt, have our view on others and impact upon them. 
We were born into circumstances and cultures not of our choosing, we have a physical body and subject to the natural world, we know that every life ends but not how or when. We will encounter crises, and our stories will be made up of change, uncertainty, losses, loves, illnesses, accidents, dilemmas, limitations, opportunities, death. Political and social situations may feel in conflict with how we want to live, we may get caught up in systems or the sway of events and feel uneasy. We may know there are decisions to be made but can't seem to make them, doubting ourselves, or others. It can be hard to make a commitment to a choice if overwhelmed, or lost, afraid of making the 'wrong decision'; of not being up to it, or of missing out. We can easily find ourselves living like we are our own worst enemy. We can get stuck. Circumstances may feel beyond us and we may be in despair, or constantly feeling anxious, panicky and afraid.  We may worry over big questions about life, what it's all about, that it seems meaningless or pointless, that what we once believed in somehow no longer rings true. Life may feel absurd and ridiculous and strangely at a distance – like we are just 'going through the motions'. Both crisis and boredom take their toll on us.
I will work with you to help you face the things that need to be faced, to enable you to ask meaningful questions of your life, and to help you tune into your answers. With kindness, a steady attitude, and an open manner, we will work to clarify what troubles you, what matters most to you – and unearth what your options may be. Even the most entrenched problems can be loosened to release enough space and movement that new vitality and perspective is possible. 
When we become disorientated, grieving, lost, disillusioned – it is at these times we can come closer to re-evaluating our lives; to discovering a reorientation and new understanding of our capacities and what living a good life means to us. It's so easy to become confused and out of touch with our emotions and personal wisdom – let's rectify that – if you do your part and engage honestly in sessions prepared to reflect on your experience, I'll endeavour to do my best by you.
I am a keen listener, and am not one to tell you what to do, but I will engage fully in our sessions and have an active, sometimes conversational approach.  I am easy to talk with and offer new ways of seeing things.
If you are interested in talking with me, get in touch and we can arrange a time to see if we can work well together. I am passionate about the difference talking with the right person can bring, I have known this in my life and when all feels lost, when we are at our lowest, or our backs are against the wall, it's then we can become our most courageous and creative.
I can offer brief, mid or long-term counselling and psychotherapy for young people, adults, and older adults.
Experience
I have continued to develop as a therapist, as I am committed and passionate about what I do. I originally trained as an integrative counsellor/psychotherapist and have knowledge and training in a number of approaches, including person-centred, psychodynamic, brief therapies, solution-focused therapy, CBT and third wave approaches. I have also recently undertaken focused training in sexuality and gender identity issues. I have particular experience in providing counselling and psychotherapy to those training or working in education and medical, health and social care professions. 
Before training as a therapist, I worked for nine years in the arts and theatre. I have skills in helping people with performance and presentation fears (and 'test' anxiety), procrastination, perfectionism and working through creative blocks in their work or life. 
I am also experienced in working with expressive/creative therapies and therapeutic writing for a range of issues, including trauma.
Some of the issues I work with
Relationships
Depression
Anxiety
Loss and Bereavement
Life Crisis
Life Changes
Trauma
Identity
Sexuality
Gender
Family Issues

 

Dilemmas and Choices
Workplace Issues
Self-worth and confidence
Illness
Eating Issues
Issues with looking visibly different/ skin issues (eczema, psoriasis, acne)
Abuse and Sexual Abuse
Addiction
Self-Harm
Bullying
Medically unexplained symptoms
Issues in Education (students and staff)
Meaninglessness

 

Cultural Issues
Spiritual issues
Availability
Tuesday 9.00am-7.30pm Wednesday 8.30am-6pm Friday 9am-7.00pm at Breathe, 85 Clarkehouse Road, S10 2LG
Fees are £55 per session