About me 
I am a trained Integrative Psychotherapist and Counsellor working with individuals and couples, who has worked as a psychotherapist in the charity and further/higher education sector. Prior to becoming a psychotherapist, I worked for fifteen years in education, then in addiction recovery whilst also volunteering in youth offending and probation. 
My qualifications include:
MSc in Integrative Psychotherapy & Counselling – Distinction level: BACP Accredited

 

Certificate in Integrative Couple Counselling: ISPC Accredited
Post Graduate Diploma in Psychology: BPS Approved
BA Hons in Primary Education

 

Registered member of the BACP
My belief about therapy
As an individual or as a couple we experience the world in our own unique way. I believe the approach of the therapist should be led by what the client is experiencing, who they are, and want they hope to achieve. I aim to create an environment where you feel safe to learn about yourself and your relationships and, understand and connect with thoughts and memories that are held in your mind and your body. With each new understanding and change of thought, feeling and emotion, you will connect with a greater truth about who you are and what you wish to change.
An integrative approach
Using an integrative framework, I will draw upon a range of models in our work together including Attachment, CBP and Person Centred Therapy. We may learn about the brain and how it responds to feeling overwhelmed or, the theories behind the models that help explain your thoughts and feelings.  Often it is our relationship with our 'self' that needs to be explored, raising our awareness of our lack of self-belief or our constant self-criticism. Together we may practice visualisation strategies focusing on self-compassion and self-respect or, mindfulness based sensory techniques to help you soothe your anxiety or sadness. Developing a toolbox of knowledge and techniques can feel empowering; it fosters resilience; the belief that our overwhelming feelings can be managed and that how we feel about our 'self' and our relationships can change.
Client Groups & Experience
All ages
Full time carers
'A' level and university students
Caring professionals experiencing burnout
Autism
Sixty plus
Depression
Anxiety
Addictions
Childhood trauma & abuse
Resilience & burnout 
Stress management 
Workplace issues
Transitions and loss 
Addictions
Loneliness 
Post traumatic stress
Domestic abuse
Childhood abuse
Self-injuring 
Relationship issues
Assertiveness
Separation
Anger management
The Sessions
Short or longer term therapy 
Individuals: £50:00 per session
Couples: £60.00 per session
Sessions lasts 50 minutes
Mondays 8.00-2.00
Wednesdays 8.00-2.00
Thursdays 4:00-9:00
Current Availability
Monday morning
Wednesday morning 
Thursday afternoon
Thursday evening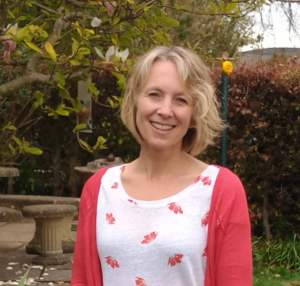 Current Availability
Monday morning
Monday afternoon