Registered Mental Health Nurse
Advanced Diploma in Counselling
BA hons in Behavioural Psychotherapy
Post Graduate Diploma in Cognitive Therapy
MSc in Cognitive Behavioural Psychotherapy
Levels 1, 2 and 3 EMDR training
I have been offering psychotherapy for over 20 years within the NHS. Most recently I have been working within a University training Cognitive Behavioural Psychotherapist. I am passionate about Cognitive Behavioural Psychotherapy and the effectiveness of the approach.
I am accredited with the British Association of Behavioural and Cognitive Psychotherapist and work to their ethical standards.
Cognitive Behavioural Psychotherapy (CBT) is a short term therapy and usually lasts from 6-20 sessions in line with recommendations by the National Institute for Clinical Excellence (NICE).
Within CBT the psychotherapist and client work together to develop a shared understanding of the problem and identify what goals the client's wishes to achieve within therapy.
Psychotherapists will help clients notice any patterns of thinking or behaviours which may be keeping their problem going and can help clients put in practice CBT techniques which have been shown to be effective.
CBT involves both working within sessions and between sessions for example monitoring your thoughts. The aim of CBT is to give client's an understanding of the development of their problem and skills to overcome them.
I work with people who are experiencing the following problems:
mood disorders
anxiety disorders including:
OCD
Panic disorder
Health anxiety
Phobia's
Social Anxiety
GAD
Work Stress
Body Dysmorphic Disorder.
I also offer both EMDR and Trauma Focused CBT for trauma
I am available on Tuesday afternoon and evening.
My fees are £65 per hour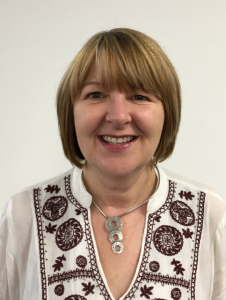 Current Availability
Tuesday afternoon
Tuesday evening