Registered Member of BACP
BSc, MA Psychology
Professional Diploma in Integrative Counselling and Psychotherapy
Certificate in Couple Therapy
Somatic Trauma Therapy training with Babette Rothschild
Brainspotting Level 3
I work with individuals and couples affected by a wide range of concerns, including relationship difficulties, grief and loss, the impact of past trauma or abuse, and living with long term disabling and/or life limiting illness.
Before becoming a counsellor, I ran a support service for a national cancer charity and have also led a Rape Crisis helpline. In the past I've worked in the NHS as a nurse and health visitor. I also have personal experience of long term illness.
We live in a complicated world which makes many different demands upon us. We all need support at times to think clearly about our lives, to reflect on our feelings and thoughts, and to gain increased understanding of ourselves and our situation.
In the presence of a supporter who listens carefully, gives us time and does not judge us, it becomes more possible to think clearly, to understand ourselves and others better, and to make more choices in our lives, whatever challenges we face.
I will offer a safe and supportive space where you can talk in confidence about your concerns or difficulties, whatever they are. I can offer a range of techniques or approaches depending on your issues and your preferences, so that together we create a therapy that is best suited to you. I am happy to explain more about the underpinning theories and evidence for the approaches I may offer.
My areas of interest include:
Relationship and family issues
Impact of past trauma
Depression and anxiety
Living with a life changing or life limiting illness
Grief and loss
Work related issues
Stress management
I have also undertaken training in Brainspotting, which is described as: "A revolutionary brain and body aware psychotherapy for rapid and effective change". This integrates the latest discoveries in trauma therapy and neuroscience with well established principles of respectful and relational psychotherapy practice. This training is British Psychological Society Approved.
Available Tuesday evening, Weds am and Thurs 9 til 2.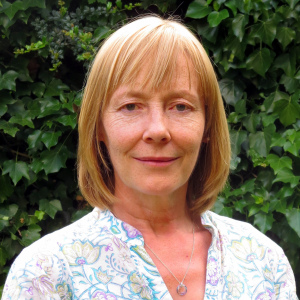 Current Availability
Thursday afternoon