Hello, my name is Maria and I am a Humanistic Integrative Counsellor working with individual adults over the age of 20.
I trained as a counsellor after experiencing a series of unexpected life events and challenges and I began my personal journey to find meaning, healing and contentment in an unpredictable world.
I am aware that taking a first step to find support may feel uncomfortable and finding the right therapist will be important too.
The type of counselling approach I use is humanistic and integrative, which means that your individual human experience is at the centre of our work and that I may draw upon a variety of theories and interventions to support your individual goals and wishes.
The foundation of my approach is offering a trusting, empathic and non-judgmental therapeutic relationship, to create a safe space for you to explore your internal experiences and the external events that may have helped shape your life. The counselling process aims to reconnect you to your own internal resources of wisdom and growth and to consider the choices you have to move forward in life.
I have a particular interest in how we can increase our ability to live more fully in the present moment, increase our self-awareness and self-compassion, gain acceptance and connect to the natural world to support our personal growth and well-being.
I have worked for a number of years in an NHS primary care service, providing support for individual adults experiencing what we commonly call depression, anxiety, bereavement, loss and adjusting to life changes.
I have experience of working to support people affected by:
Depression and low mood
Low self-esteem or lack of self-worth
Adapting to change or loss
General Anxiety
Social Anxiety
Bereavement
Current or past relationship issues
Loss of enjoyment or meaning in life
"Not knowing why I feel like this"
Professional Diploma in Integrative Counselling and Psychotherapy.
Person-Centred Experiential Counselling for Depression.
Certificate in Foundations of Counselling.
BA Communication Studies.
Registered member of British Association of Counselling and Psychotherapy.
Current availability 
Saturday morning.
My fees
£50 per session (50 minutes).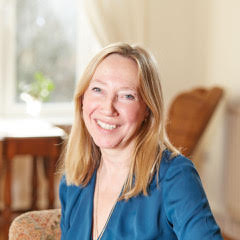 Current Availability
Saturday morning
Saturday afternoon