Member of the British Association of Counsellors and Psychotherapists ( B.A.C.P.)
Level 3 and 4 Therapeutic Counselling Diplomas
Trauma informed
Domestic Abuse Specialist
Hello I'm Sue, I'm a person-centred counsellor. I have worked in education with children and adults for over twenty years and made the move towards counselling as a career six years ago. I'm really interested in the human condition and people's stories and journeys.
I think modern life has created very high expectations of people and it is unrealistic to imagine that no one will need support through some of the the events that life can throw at us.
If something is troubling you it can often help to talk it through with someone who is not judgemental and take the time to really explore your thoughts and feelings. I'm not judgemental and I'm easy to talk to.
I have a range of experience in helping clients with
Loss
Bereavement
Trauma
Anger
Relationship issues
Domestic Abuse
How do I ensure that I practice ethically?
I'm a member of the British Association of Counsellors and Psychotherapists and adhere to their Ethical Framework.
I am a member of the Information Commissioner's Office for processing data.
I adhere to strict GDPR guidelines.
I have personal indemnity insurance.
I have supervision every two weeks.
I undertake continuous professional development ( currently a diploma in Domestic Abuse and Restorative Justice.
My fees : £50 per session
My availability:
Wednesday evening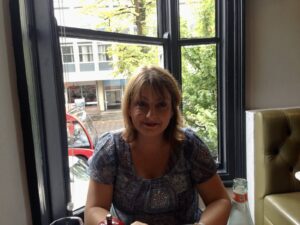 Current Availability
Wednesday evening