My own journey in mental health has allowed me the benefit of finding a safe space where I feel heard and where I can explore what's really going on for me.
I obtained my Professional Diploma in Integrative Counselling and Psychotherapy and have since put my skills and qualities to use in both the charity sector and private practice.
It is my firm belief that people do and can come back from major set backs in their life. This could be the death of a loved one, a relationship breakdown or any other reason that can turn your world upside down.  Equally there sometimes is no reason – and that's fine too.
It is in the strength of the working relationship that I believe the real therapeutic value is found.  When trust is established and people feel able to delve deep that's when I believe true and lasting change can take place.
Although I work integratively, I work mainly with the person centred model which allows the relationship to really become established and strong.
I have worked in mental health since 2016 and have supported people with a wide range of complex mental health needs throughout the various posts that I have held.
I can provide the safe space for people to feel heard and understood, which they are often missing. 
As well as a wide range of knowledge which has been attained through my employment and the courses I have attended, I've also acquired a wealth of knowledge through my own journey which cannot be acquired second hand.
I am a registered member of the BACP and follow their ethical framework.
I am currently available evenings and weekends.
I charge £50 per session.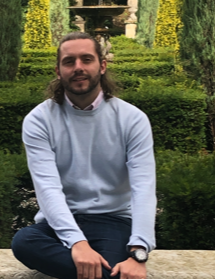 Current Availability
Tuesday morning
Tuesday afternoon
Thursday evening
Friday morning
Friday afternoon
Friday evening
Saturday morning
Saturday afternoon
Saturday evening