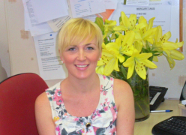 I have trained and practice as an integrative Counsellor and Supervisor, by using this approach I believe it allows me to be flexible in my approach to how I work with supervisees.
I am experienced in providing supervision to counsellors, therapists and a range of mental health professionals including Occupational Therapist and RM Nurses.
As someone who has worked within health and social care leadership roles for over ten years I am also able to offer managerial supervision to those in similar roles, considering the wider clinical responsibilities of management within healthcare and helping organisations.
I can offer clinical supervision to both trainees and those who are qualified and working either in an organisation or in private practice.
The aim of the supervision process and relationship is to primarily protect the best interests of clients however alongside this I will pay attention to the supervisees professional development and provide a balance between reflection, challenge, and professional support.
I am able offer Supervision for the following;
Supervision for counsellors: This involves an arrangement where we meet regularly and focus upon your case load, professional wellbeing, and development. This I available on a one-to-one basis to both those in training qualified Counsellors. Sessions are either conducted at Cornerstone or from a location in Sheffield 6.
Eating Disorder Case Supervision: This is a specific piece of supervisory support for where a practitioner has identified a need to seek further support and guidance for work they are doing with a client with Eating Disorder related concerns. Where this is the case Supervision with me must be in addition to regular Supervision arrangement elsewhere as it will not include wider client work. This may be conducted face-to-face or over the phone.
Supervision for health and Social Care Professionals: this includes those not working in a counselling role but who are working in a mental health or helping organisation, either for work directly related to clients or management supervision for those in a therapeutic or clinical leadership role. In this instance sessions are planned to happen regularly and are delivered face to face.
My standard fee for supervision is £50 for a 60-minute session.
This rate is negotiable for charitable organisations.
I also offer a concessionary rate to trainee counsellors on placements.
Please contact me for more details or for a free initial consultation session to talk more about how we might work together in supervision.