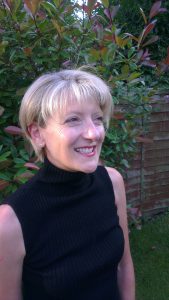 Supervision with soul
As a supervisor my passionately held aim is to provide you with what the best supervision has provided for me. A space of safety, open-mindedness and expansion, where you can feel free to wonder, explore, and expand on your work with clients. I am interested in the relationship between you and your clients, and the interventions you choose. By sitting alongside you with your frustrations and successes we can explore and reflect on the relational process, create new perspectives and expose what has been hitherto hidden from view. I value your desire to grow and therefore support you as you meet challenges at the edge of your competency and confidence.
As an integrative counsellor/psychotherapist and supervisor I believe my working is robust enough to avoid random eclecticism but flexible enough to respond to each supervisee. I value working with supervisees from all humanistic and relational theoretical backgrounds and integrative approaches.
I will keep an attuned eye out for your well-being as we bring ourselves to this work, we are, inevitably, impacted by it. For those of you who work for organisations there can be the additional pressures of meeting organisational needs as well as your clients' needs. I want to support you in staying true to your therapeutic self in all circumstances.
I have been supervising individuals and groups since 2011 when I gain a PGC in counselling and Psychotherapy (York St John University) and my experience as a supervisor of individuals includes:- trainees from both integrative and person centred courses: qualified and experienced counsellors/psychotherapists, particularly those involved in working with clients who have experienced any kind of trauma (relational, physical, sexual and emotional): therapist building a private practice: and those in other psychological professions e.g. therapeutic social workers. I have facilitated group supervision for groups of counsellors/psychotherapists:- working for trauma and abuse services: who are trainees: working for low cost counselling services and a group of workers offering emotional support for those living with cancer.
My fees are on a sliding scale from £45 per hour for trainees to £50 per hour for qualified and earning.
Gill Bradley MSc Psych (hons), Dip Couns.
PGC Counselling/Psychotherapy supervision York St John
MBACP Snr accredited supervisor of individuals.