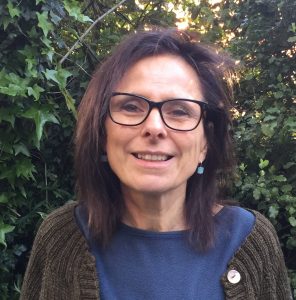 I am a trained and experienced clinical supervisor and offer supervision to both groups and individual trainee counsellors of various modalities, to therapists and counsellors working towards accreditation and to fully qualified and experienced practitioners.
Within supervision I encourage practitioners to engage in reflective thinking about therapeutic process and to explore their emotional responses and intuition in a safe and containing environment. Respect, trust and empathy are central to supervision, enabling supervisees to bring the issues they may be struggling with in relation to client work. In my view the exploration and understanding of 'mistakes' and 'ruptures' in the therapeutic relationship are often key moments for growth and learning.
I will support therapists and counsellors to explore the unconscious processes within their therapeutic work with clients (transference and counter transference). Working together to foster creativity and enjoyment in the work is as crucial as the attention to ethical and good practice issues such as self care, risk management and safeguarding.
My initial training was in Psychodynamic and Existential Psychotherapy (Regent's College, University of London,1995). With over twenty years of regular CPD training, I am familiar with a variety of approaches to counselling and therapy. This has informed my work as a supervisor and has enabled me to offer understanding and guidance in different therapeutic styles. I am committed to working in an attuned, responsive and flexible way. In the past 14 years I have worked as a supervisor within the NHS (managing a placement scheme for trainee counsellors), higher education, the voluntary sector and within private practice.
I have been registered as an integrative therapist with the UKCP since 1995 and gained my Post Graduate Diploma in Clinical Supervision in 2009.
Offering clinical supervision appointments (for trainees and qualified counsellors) at Cornerstone on Monday and Tuesday mornings and Thursday morning and afternoon.
Fee: £60 per hour