Hi, my name's Sara and I'm a  Systemic Family Therapist. I'm registered with the Association of Family Therapists (AFT) and the United Kingdom Council for Psychotherapists (UKCP).  I have worked in the National Health Service for 20 years, my background is Mental Health Nursing. My experience has been working with children, young people and their families who are experiencing emotional and mental health difficulties. During this time I have specialised in Family Therapy. 
My experience is broad and, along with working with children with emotional and mental health difficulties, I've worked with families who have a child with a variety of problems, including physical health issues and chronic illness. Families bring complexity and offer a range of issues to think about, including parental mental health problems, substance misuse, loss and bereavement to name but a few. All of these can impact on relationships and family functioning.
I work collaboratively with my clients, enabling a safe space to think and explore issues. By thinking together and witnessing conversations, family members can help and support each other to create long term, sustainable changes. The systemic approach works with the idea that the family holds the solutions and I can support you in uncovering and utilising your strengths and resources.
I can work systemically with individuals, couples and as many family members that is appropriate. I work alongside my clients, taking their lead, so therapy always feels safe and contained. On our first meeting, we can think about your goals and estimate how many sessions you may need. We can review this as necessary.
Here are some examples of where my work would be helpful;
Depression and low mood/anxiety.

 

Systemic work can be helpful for adults with depression using couples work.
Eating problems
Emotional and behavioural issues
Thinking about boundaries and routines as part of parenting
Attachment
Physical and mental health difficulties of all kinds
Substance misuse and addiction
Helping families understand the needs of a family member with developmental difficulties for example Autism and ADHD.
These examples respectfully take on board the positions of all family members.
My fees are £60 for 60 minutes and I'm available on Saturday afternoons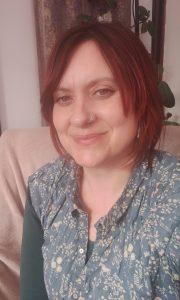 Current Availability
Friday morning
Saturday afternoon