My training is in integrative practice with a particular focus on the person-centred model. I believe that the integrative focus and the influence of the person-centred model can be extremely useful and applicable when dealing with a variety of mental health problems. I am a qualified counsellor and psychotherapist (registered with the BACP) and I can connect and have a therapeutic relationship with people of all ages and backgrounds. I have enjoyed success helping young people deal with their mental health difficulties. In particular anxiety, depression, difficult decisions, lack of confidence, feelings of being overwhelmed, low self-esteem, relationship problems and stress.
Before studying counselling and psychotherapy I worked as a secondary school teacher for fifteen years and I have observed that many young people are facing mental health difficulties alone. Regrettably many young people do not have access to professionally trained counsellors. Due to the increase in the demand for mental health services for this age group I have pivoted away from teaching to counselling young adults. I counsel my clients with a range of problems from anxiety, behavioural, exam stress, personal problems ranging from LGBT to neglect. I work with young people that need a therapist who listens and genuinely cares about them, which has enabled me to develop therapeutic relationships with my clients that previously felt alone, scared and unnoticed.
My focus is always on helping the client working in a safe space where they can develop strategies to help them deal with their difficulties and focus on their physical and emotional well-being. 
My fee is £40 per session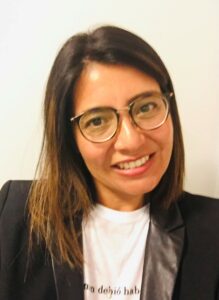 Current Availability
Friday afternoon
Friday evening
Saturday morning
Saturday afternoon