Dr Charlotte Clark
BSc (Hons), DClinPsy
Clinical Psychologist
Registered Psychologist Practitioner with the Health and Care Professions Council 
Enhanced DBS Check
Qualifications
BSc (Hons) Psychology, Loughborough University
Doctorate in Clinical Psychology (DClinPsy), University of Southampton
Further Training in Dialectical Behavioural Therapy, Compassion Focused Therapy, Mindfulness-Based Stress Reduction, Acceptance and Commitment Therapy and Clinical Supervision.
My approach
I feel strongly about working with people in a collaborative manner to form an effective working partnership in understanding some of the patterns that are keeping you 'stuck'. You may currently feel trapped in a vicious and unhelpful cycle, uncertain of how you can break out of it. This can often mean that day to day life is really difficult, and for some people, this can get in the way of leading the fulfilling life they would want to live.
I feel passionately about working with people in a way that conveys warmth and empathy and providing a safe, non-judgemental and compassionate space for every individual that I see. I want to be guided by what is important to you and what you want to get out of therapy. As a working partnership, we will move you forwards towards living the kind of life you want to lead and move you in the direction of your values and goals. We will both bring expertise to the therapy room; you bring the expertise of being you, and I bring my skills and knowledge as a Clinical Psychologist. My clinical practice is integrative and evidence-based; I predominantly draw upon Compassion Focused Therapy (CFT), Cognitive Behavioural Therapy (CBT), Acceptance and Commitment Therapy (ACT), Dialectical Behaviour Therapy (DBT) and Mindfulness, along with family and systemic approaches.
I have worked in mental health services for over ten years and am extremely passionate about the work I do. I qualified as a Clinical Psychologist from the University of Southampton in 2019. This core training has laid a solid foundation for my career as a Clinical Psychologist and has enabled me to work flexibly, adapting a broad range of approaches to the needs of a variety of client groups across the lifespan, including children and adolescents, working age adults, older adults and individuals with learning disabilities.  Following qualification, I have been working in NHS mental health inpatient services with both adolescents and adults. Within these roles, I have worked with people who experience severe, complex and chronic mental health difficulties such as psychosis, childhood abuse/complex trauma and personality disorders. As well as individual and group therapy sessions, I also provide reflective practice, consultation, training and support to the multidisciplinary team (MDT).
As a Clinical Psychologist, I use a person-centred style and can draw upon a range of psychological models to tailor therapy to the needs of those I work with. If you have previously tried therapy before and did not find it useful, we are able to offer alternative approaches that you might find more helpful, rather than focusing on one specific therapeutic model.
Privately, the difficulties I work with are wide-ranging, and include (but are not limited to):
Anxiety Disorders (e.g. phobias, panic, obsessive compulsive disorder, social anxiety, health anxiety)
Depression
Low Self-Esteem
Trauma
Post-Traumatic Stress Disorder (PTSD) for single events (road traffic accidents, assault, etc.) or multiple traumas (including childhood abuse, bullying, domestic violence and occupational traumas i.e. emergency services)
Psychosis
Bipolar Affective Disorder
Anger
Relationship Difficulties
Emotion Regulation Difficulties
Fees
£75 per 50-minute individual sessions. Quotes for couples can be made available on request. 
Availability
Monday afternoons and evenings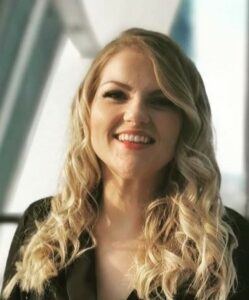 Current Availability
Monday evening