Qualifications
1993-97 Cert and Dip in Psychodynamic Counselling at University of Cambridge
2004 BA (hons) at Sheffield Hallam University
2004 Diploma in Social Work
2006 Webster Stratton Parenting Course leader
I have been working with children, young people and their families for over 20 years in many different roles.  I trained in Psychodynamic Counselling for four years in Cambridge, and worked with clients there.  Starting in the voluntary sector, I worked with referrals from Social Services and Youth Justice as a manager of a countywide group work youth project.  This lead me on to working therapeutically in children's residential facilities.
I then moved to Sheffield where I qualified as a Social Worker and worked therapeutically in the Child and Adolescent Mental Health Service (CAMHS) and Youth Offending teams which gave me many happy years of experience.  During this time, I also gained further training in:
Webster Stratton Parenting coordinator
Mindfulness
Acceptance and Commitment Therapy (ACT)
Gestalt Therapy
Emotional Freedom Technique
Child – parent play
A wide range of mental health specialities
Sometimes things change around you, or you may want to make a change to your life.  I can help you work a way through and understand any problems in the past or present, moving to a better place for the future.
We have all been there at some point, some more than others.
My main ways of working are psychodynamic and psychotherapeutic.  I can explain these in more detail!
Our sessions will be relaxed, and at your pace. I believe it is important that you feel safe, comfortable with yourself and your surroundings.  I will be non-judgemental and won't criticise, and there will be no long silences!
I work to a code of confidentiality.  We can talk about how this works.
We can meet every week or 2 weeks, mainly talking but can work in other ways, for example writing, drawing, outdoors, whatever works best for you.
The mind can be a confusing place, but together we can work to make sense of it.
I find it useful to use our first session as an assessment session, though if there is a pressing issue we can of course address that first.
The sessions can be used for individuals, parents or both together.
If required, I can write reports to assist in supporting access to or co-working with other services such as Social Care, CAMHS or Education.
Often when a family seeks out a therapist, they may have an idea about what is the cause of their child's difficulties.  In my experience, it is usual that there is a combination of factors that result in people feeling the way they do.  The areas that I mainly (though not exclusively) work with are:
Anger management
Self esteem
Anxiety & stress
Self harm and suicidal ideation
Bereavement
Low mood and depression
Bullying
Attachment
Alcohol and substance misuse
Eating disorders
Mental health issues
Working with Social Care, CAMHS, schools and other statutory services
Working through issues for children of separated parents
Parenting
Different ages – parenting to all ages
Emotional Freedom Technique (EFT)
Mindfulness
My current availability is 9am to 8pm on weekdays.  Some weekend availability by arrangement.
My fees for sessions are £50 per 50 minutes.  Concessions are available, please call me to discuss.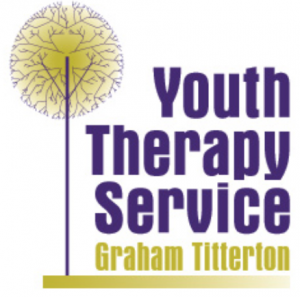 Current Availability
Wednesday morning
Wednesday afternoon
Friday morning
Friday afternoon