I have been practising as a counsellor since 2012, working in the NHS, the charity sector, and private practice.
I understand that opening up to a counsellor, especially for the first time, can be a challenging experience, and I aim to make that process as easy as possible for you by being warm, empathic and non-judgemental. Nurturing a good relationship with you is at the heart of what I do.
The type of counselling I practise is Integrative Counselling, which means I am able to draw on a variety of approaches and activities tailored to your individual needs and preferred way of working.
I pay attention to your life history alongside what is happening in the present and together we will explore how this impacts on your beliefs, self-concept, emotions, behaviours, and coping strategies. As well as helping you to tell your story and make sense of your life experiences, I emphasise positive work such as defining and working towards manageable goals, improving self-care, building on strengths and resources, and post-traumatic growth.
Sometimes I suggest CBT (Cognitive-Behavioural Therapy) techniques, which can be very helpful for tackling anxieties and improving confidence, and I can also help you with assertiveness skills. I enjoy creative, intuitive work, such as getting in touch with your emotions through mindfulness or imaginative techniques and linking this with body feelings.
Having trained and worked extensively in counselling and psychotherapy for assault and abuse, I offer specific strategies for relieving the effects of trauma such as panic attacks, nightmares, phobias, intrusive images/thoughts, and flashbacks and for processing these difficult memories.
I also have a special interest in the connection between the natural world and our mental health, nature-assisted therapy – often called ecotherapy – and helping people affected by concerns about the environment.
I can work with many common problems and specialise in the following areas:
Low self-esteem or self-confidence
Depression
Anxiety
Health anxiety
Phobias and panic attacks
Post-traumatic stress disorder (PTSD)
Childhood abuse and domestic abuse
Sexual and violent assault
Bullying and harassment
Stress and burnout
Work-related issues
Gambling addiction
Eco-anxiety
Qualifications
Professional Diploma in Integrative Counselling and Psychotherapy (accredited by the National Counselling Society)
Registered Member of the British Association of Counselling and Psychotherapy (BACP)
BACP Certificate of Proficiency
Ongoing CPD (Continuing Professional Development) courses
Enhanced Disclosure and Barring Service Certificate
Fees and availability
I offer morning, evening, and Saturday appointments. My fee is £50 per session; concessions are available on request.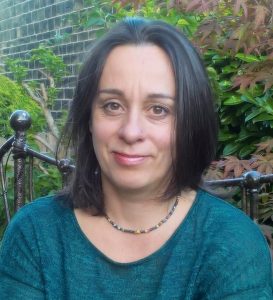 Current Availability
Tuesday evening
Thursday morning
Thursday evening
Friday morning
Friday evening