As a Sexual and Relationship Psychotherapist I work with many individuals and couples to help them address concerns and find greater contentment in their sexual and relationship lives. I have over 16 years' experience of helping people to address their concerns, from relatively straightforward to complex issues.
I use each individual assessment to work with clients in developing a comprehensive formulation to guide the most suitable therapeutic programme to address their specific wellbeing, psychosexual or relationship concerns. 
This includes understanding of the range of life, family and relationship transitions, psychosexual as well medical treatment approaches, including
pregnancy, preparing for childbirth and parenting.

 

low self confidence/self esteem,

 

self-acceptance, assertiveness, anxiety, low mood
interaction difficulties, trauma, abuse, gender, identity and all aspects of sexual dysfunction
concerns about sexual desire levels, arousal and erection difficulties, orgasm and ejaculation concerns
sexual pain conditions and vaginismus

 

the impact of sexual abuse and sexual compulsivity (addiction)
couple relationship difficulties including sexual discrepancies, communication, problem solving, negotiating, boundary setting and contracting

 

working with long term physical and mental health concerns and how these impact on sense of self and relationships.
Qualified to Masters Level in Sexual and Relationship Psychotherapy, and COSRT Senior Accredited Sexual and Relationship Psychotherapist. I have worked at the NHS Porterbrook Clinic in Sheffield since 2002 until end March 2020, initially in Research and from 2004 as a Sexual and Relationship Psychotherapist.    
My background includes gaining an honours degree is in Psychology as well as qualifications in, and working as a Nurse, Midwife and Health Visitor.  This range of training and experience ensures I have a thorough understanding of all aspects of life transitions and impact of illness on individuals and families, as well as psychosexual or relationship difficulties. 
I am also a registered and experienced Supervisor of Sexual and Relationship Therapists, both qualified and in training.
Please get in touch if you would like to arrange a session to meet to consider whether we could work together.
Rates – £55 per session for individual therapy and supervision, £60 for relationship therapy with those in intimate relationships together.
Monday afternoons 13.00 to 17.00 and Wednesday evenings 18.15 and 19.15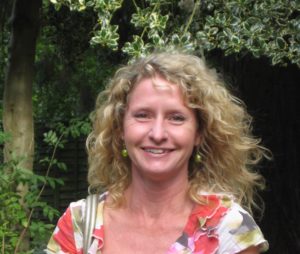 Current Availability
Monday afternoon
Wednesday evening