Accredited Registrant, The National Counselling Society
Professional Diploma in Integrative Counselling and Psychotherapy (2015)
Certificate in Foundations of Counselling (2012)
BSc (Hons) Psychology (1991)
I understand that the decision to have counselling often is not an easy one. Perhaps you have a specific issue you would like to talk about, or you're finding things tough right now and are not sure why. I'm here to offer you a safe, confidential space to be heard without judgement, to explore aspects of your life that might be causing you emotional distress or pain, and to make sense of thoughts or feelings that are confusing or overwhelming. 
I am a person-centred, integrative counsellor. My approach to counselling is based on the belief that you have within you the resources and capacity to survive, grow and change. Sometimes you may lose sight of this if difficult circumstances or life changes lead you to feel vulnerable, hopeless, powerless, or unable to cope. 
Building a trusting, accepting therapeutic relationship between client and therapist is central to how I work. Together we will explore what you would like to gain from counselling and our work will be guided by the issues that feel most important to you. Some people need, most of all, to talk over difficult life events so that they can accept a situation or make a change. Others may want to explore their way of being in the world, develop skills for coping and enjoying life in the present, build personal resilience, or plan a new direction in life. 
As part of your sessions, we can talk about how it's going for you so that you can tell me what's helping, what's not helping, and what you might need next. 
As an accredited registrant of The National Counselling Society (NCS) I practice according to the standards set by the NCS Code of Ethical Practice (https://nationalcounsellingsociety.org/about-us/code-of-ethics).
I have experience of working with people affected by the following issues:
Dealing with life changes or difficulties with everyday life
Low self-esteem, self-criticism, and feelings of 'not good enough'
Current or past relationship issues
Limiting physical health conditions
Loneliness and isolation
Work-related issues
Bereavement and loss
Emotional, physical, and sexual abuse
Suicidal thoughts and feelings
Bipolar
Schizophrenia
Hearing voices
Counselling sessions last 50 minutes and the fee per session is £50. 
I can offer a reduced rate although on a limited basis.
Current availability
Monday afternoon
Tuesday afternoon/evening
Thursday morning
Friday afternoon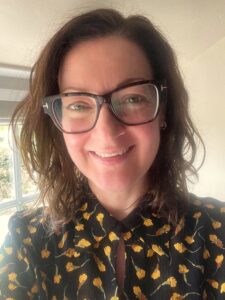 Current Availability
Tuesday afternoon
Tuesday evening
Friday afternoon