Hello, my name is Katy. 
My counselling philosophy is that amazing change can happen when it is the right time, in the right environment, and with the right therapist for you. The transformation comes from within you, my role is simply to make sure that you feel safe, heard and free to explore your own inner-selves and identities. I like to work with my clients holistically, through exploring the whole person and looking beyond the immediate issue that has brought them to counselling. 
A bit about me  
I am a qualified integrative counsellor, trained to work with individuals, couples and families. I am a member of the BACP and follow their ethical framework. I am in the final research stage of a Masters in Contemporary Relationship Studies. Outside of counselling, I manage a recovery-focused mental health service for Sheffield NHS Health and Social Care Trust. 
My way of working is systemic. This means that I like to explore the influences of family, community and wider society and how these make up the people we are – the narratives we receive, the belief systems we are part of and the roles we play. Celebrating diversity in all of its forms, being anti-racist and making counselling accessible are three guiding principles of my practice. 
I also make use of the relationship we form between us within the counselling room. The counselling room is a safe space where we can be fully authentic and have the freedom to shed the various masks we wear in other settings. I believe this can lead to so much self-discovery and help us to become the people we truly want to be in our day-to-day lives. 
What next
To help you decide if I am the right therapist for you, please email or call Cornerstone to make an initial appointment. Our first meeting will be an opportunity to tell me about your current situation, personal history and to discuss what you would like to achieve through your therapy. If you decide you would like to go forward, we will continuously check-in with each other about how the sessions are feeling and progressing. I believe in building a collaborative therapeutic relationship where you feel able to give me honest feedback on the process at all times. 
Availability and fees
I offer face-to-face, telephone and zoom sessions. 
I am currently available on Wednesday day times and evenings. 
I charge £35 for individual sessions and £40 for couple. 
For family sessions, please discuss with me separately as price will vary on the number of people taking part.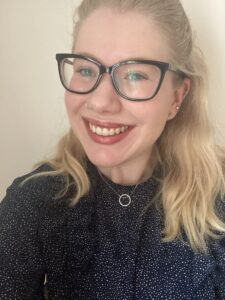 Current Availability
Wednesday afternoon
Wednesday evening